High-potential processing.
At our factory in Fagagna, there are over 100 who people strive every day with just one goal: to provide solutions to the most diverse of labelling requirements with a totally customized, win/win approach. Harnessing the skill and expertise of our people and the advancement in technology are the fundamental components of a dynamic, flexible and transformative process in continual evolution, which translates into the creation of 200 million labels per month for different sectors such as wine, beverage, food and cosmetics.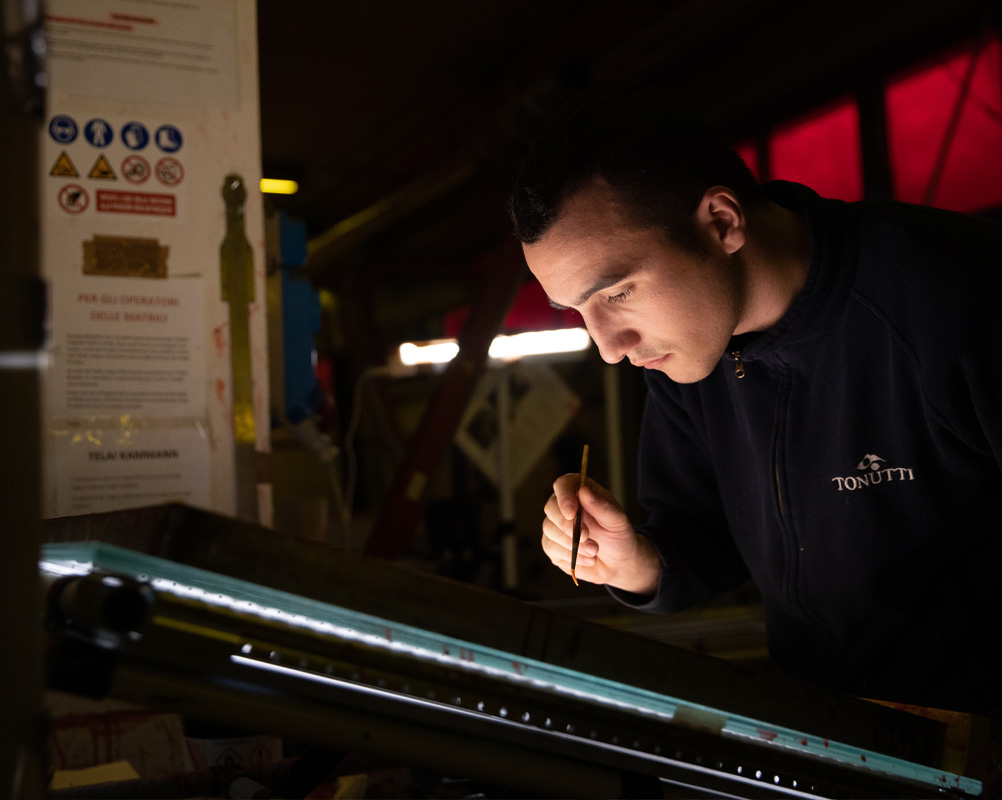 Each label follows a design and production path each in its own right: from technical advice and initial research to the optimization of the different printing phases to the delivery of the finished product. Our total commitment at every level to ensure custom solutions that fit with the strategies, budget and production processes for each individual customer.