Technology and creativity.
From the most classic to the most innovative processes, with the single goal of excellence – it is precisely from this perfectly structured and comprehensive range of solutions that our company's wealth of experience and its capability to deliver so strikingly emerges.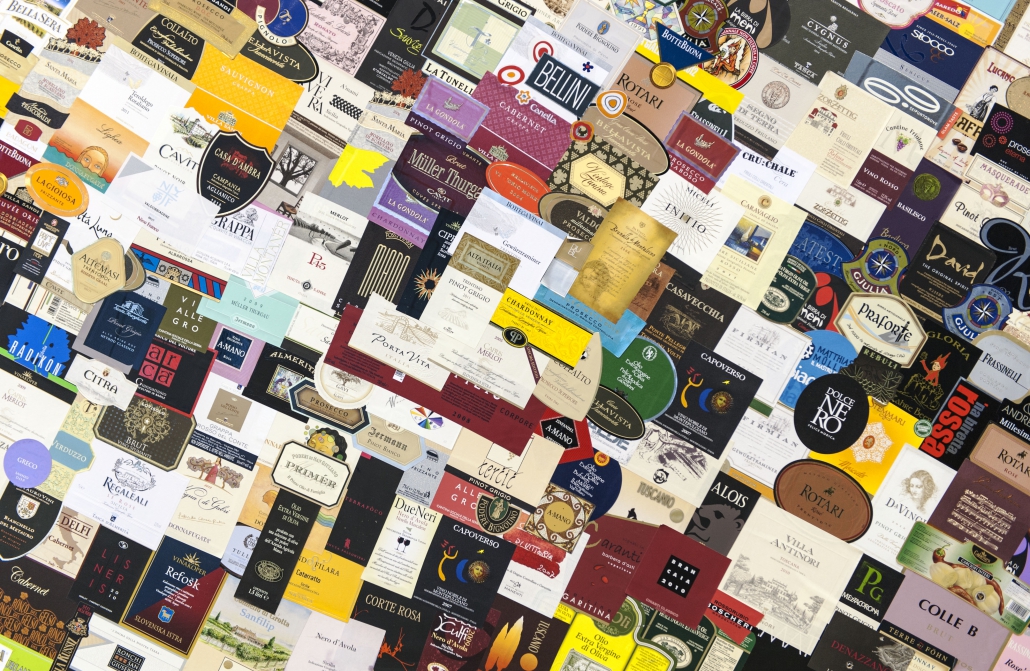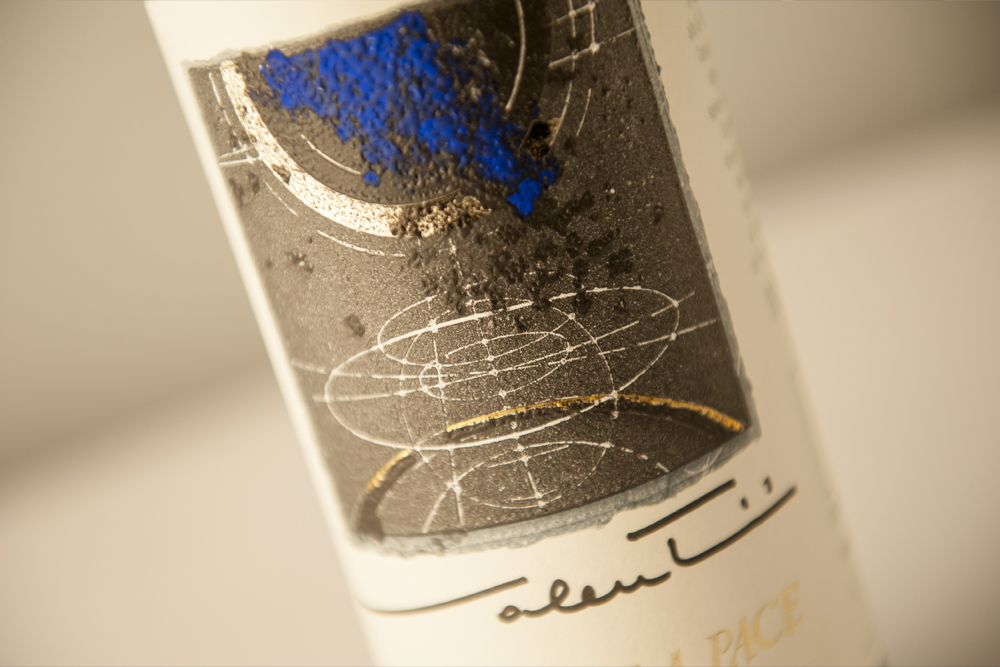 Paper-glue labels, especially for the wine sector, are truly a great tradition, a deep passion, and at the same time a way of expressing, through our experience and our technology, a series of powerful cultural and product values.
Every estate has a renowned history. Every wine has a particular special. And our labels contribute to conveying and promoting them to best effect.
The design and printing of self-adhesive labels are a major part of our company's production output. And to make them, we have at our disposal every known printing technology on the market.
We supply self-adhesive labels with mixed in-line techniques such as screen printing, offset, flexography, hot rolling, painting, embossed hot stamping – all in a one-stop-shop. In addition, we produce complete digital reel labels of any type of finish and processing.
Each label requires a mix of techniques that have to coordinated very precisely and safely. We make all of this possible, as always, by equipping ourselves with the best tools available on the market, combining high quality and extreme flexibility.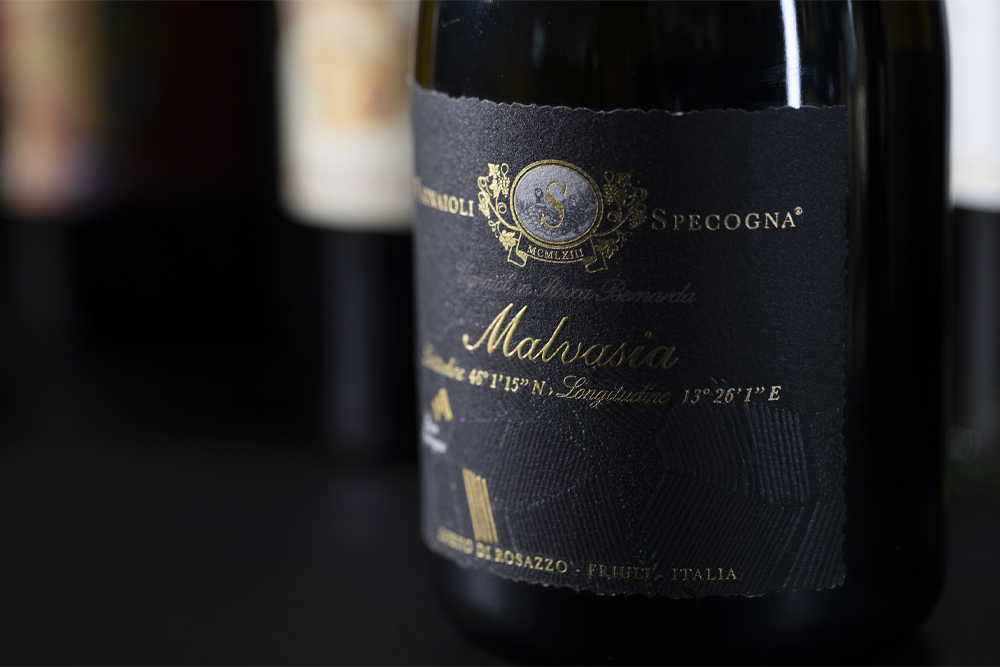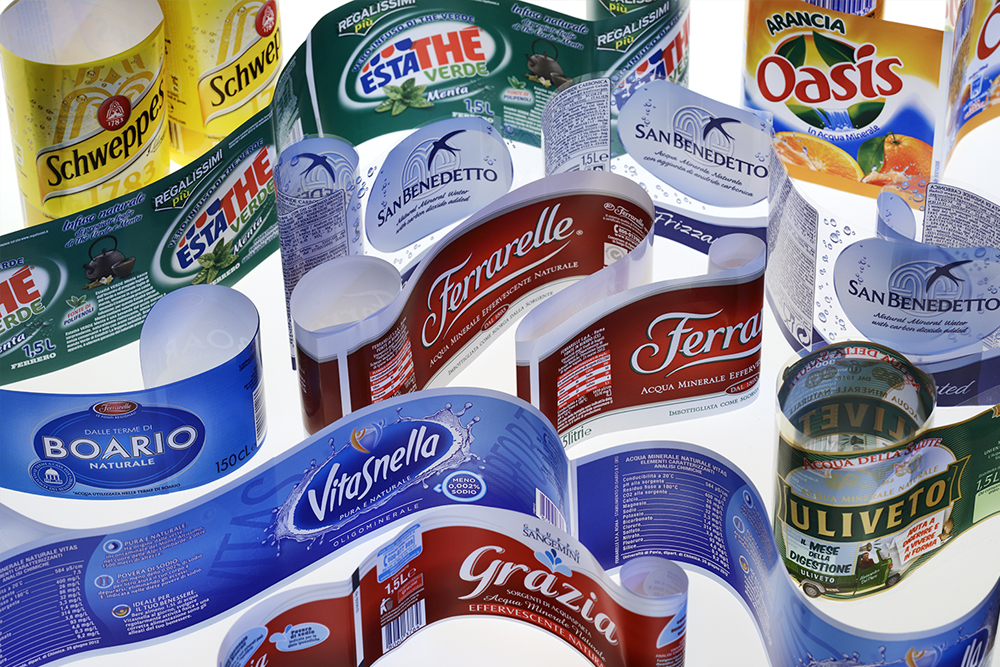 The labelling film sector is in a state of continuous technical innovation and typically is one with large production volumes which demand huge technological investment and constant updating of the company's expertise. We have always had an intuition from the very beginning about the potential of this type of product. So we have dedicated ourselves to it with our usual commitment to become a cutting-edge business with a full range of products in this area as well.
We can offer Wrap around-Rollfed and Cut & Stack labels. The main advantages of these types of labels are their brilliance, excellent printability, longer-lasting durability linked to their high resistance to moisture and tearing, and their recyclability.
There are also Shrink-Roll Fed labels, which is a type of shrink transparent film.
We also produce Sleeve labels: from shrink-sleeve labels, which are able to fit any container shape, to stretch-sleeve labels that are applied cold and without glue on the container.
For each type of production, we can guarantee the highest quality criteria, print definition, and recyclability, and also perfect, constant graphic rendering, even for very large runs.
Tonutti has cutting-edge equipment to produce mockups and prototypes on any type of support, complete with die-cutting, and finishes at the highest level. The most realistic way to model and evaluate your ideas in the best way possible.