Over 70 years of history.
Our story began in 1945 in a small lithographic workshop, located in the Friuli region, a part of Italy with a deep tradition in wine and distilled spirits. Here it was that our founder, Pietro Mario Tonutti, decided to specialize in label manufacture. A courageous choice and – as it turned out – a successful one, too, thanks to his talent for keeping up with the continual evolution in the sector and his zeal in rising to ever greater, more complex challenges, all of which have made Tonutti Tecniche Grafiche one of the foremost companies on the market.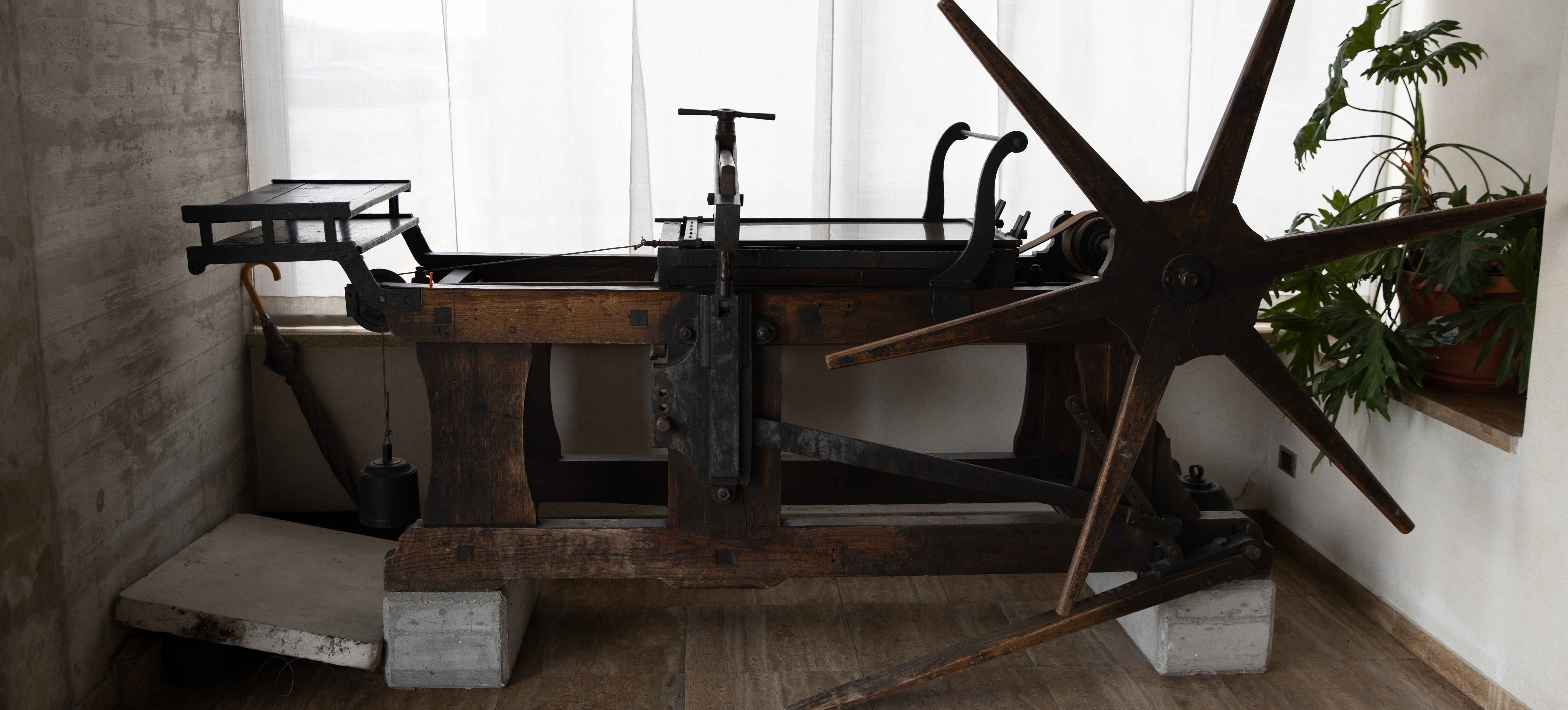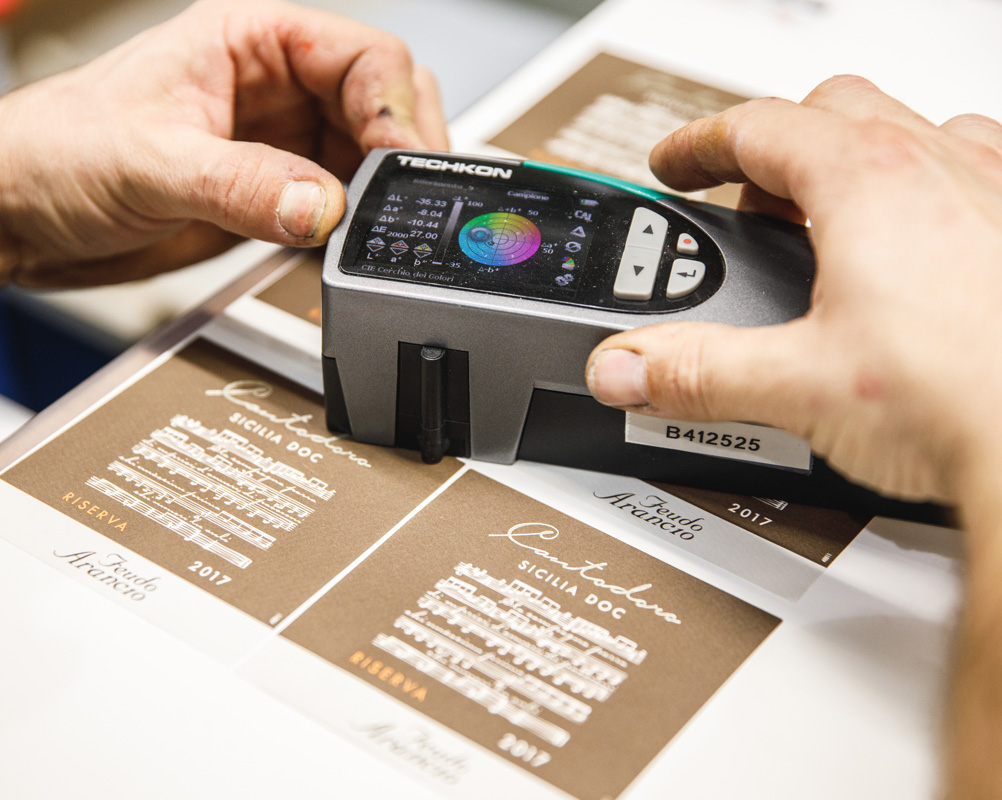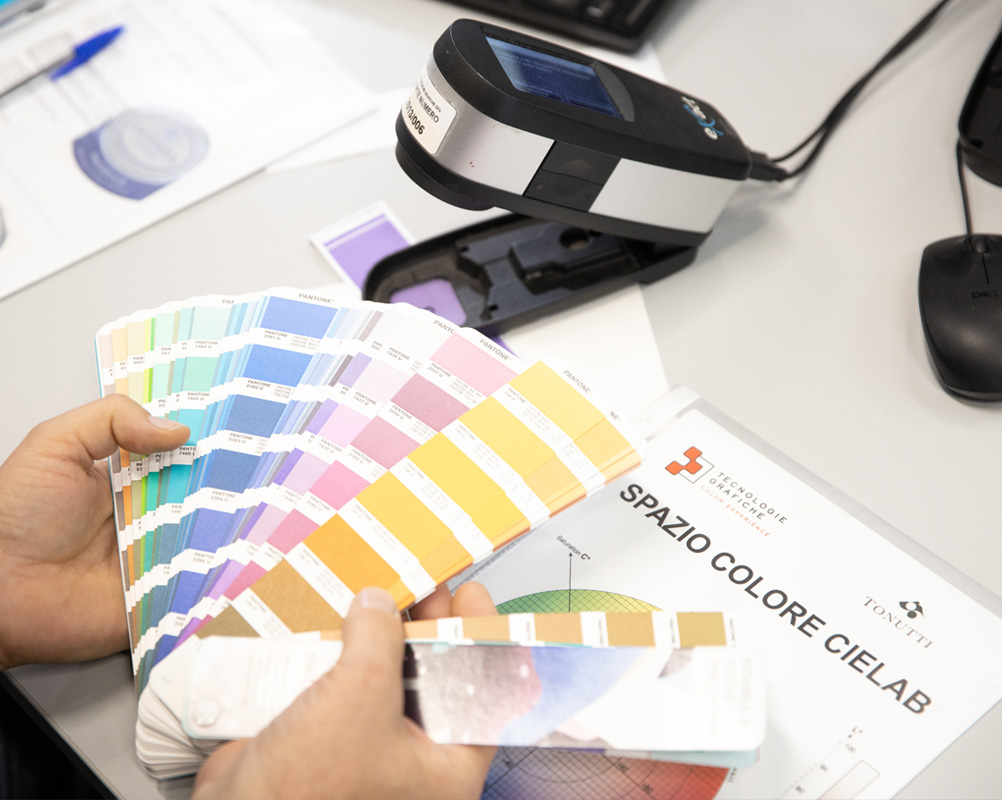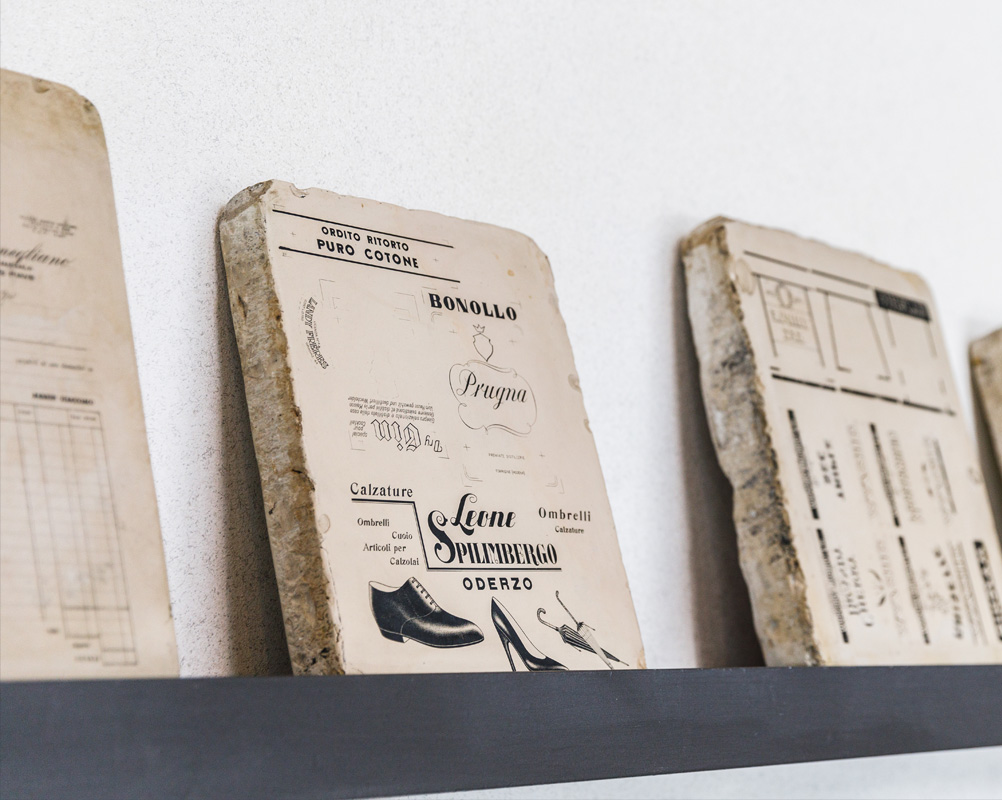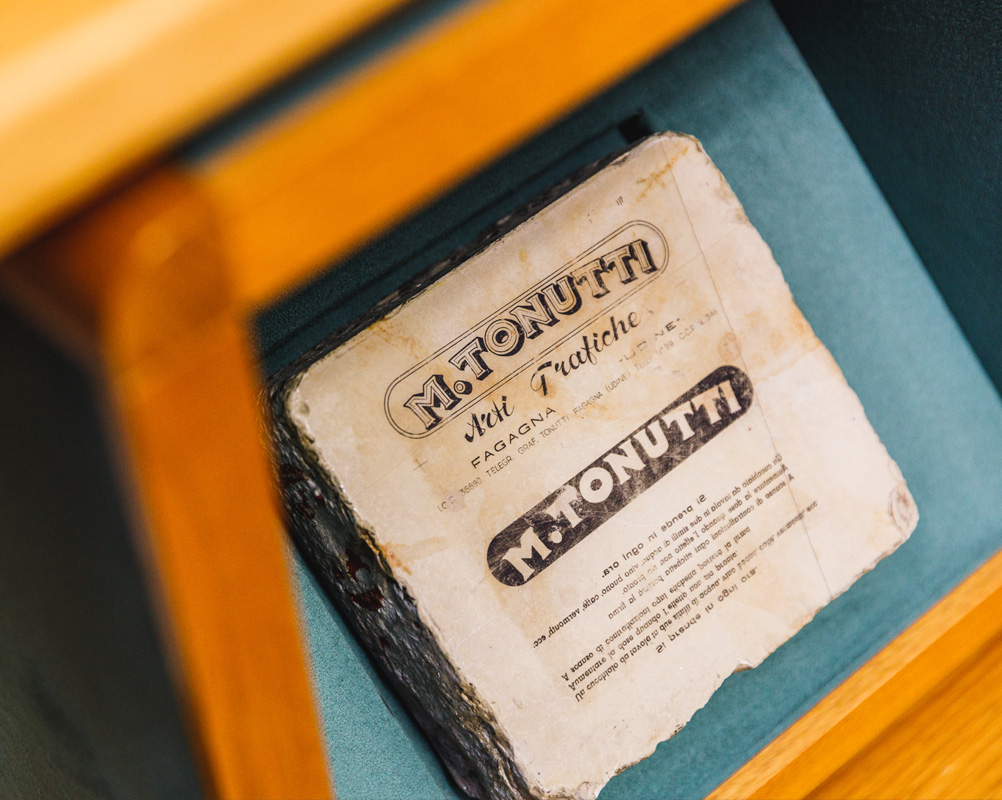 And the innovation continues.
From press to offset, from paper to plastic, from beautiful products in gold or relief to the new technology of in-mould labelling. Looking to the future, but never ever abandoning the past – a characteristic that is embedded in the company's DNA, from Pietro Mario to his son Manlio, to his nephews Marco and Maria Teresa.
Values that make us truly proud and that have empowered us to achieve great results, be it in quality, or in production volumes, or in how we delight our customers.
Pietro Mario Tonutti is a very talented dressmaker. In '44, a lithography close to Udine is destroyed by bombing: nothing remains but a pile of rubble. Mario, however, recognizes the potential and decides to buy it. The factory is dismantled, but a semi-rotary stone machine, the most important one, is kept. After bringing it back to the tailoring, and starting it up again, he finds that it still prints. Looking around, he sees that schools are re-opening and notebooks are missing: it's 1945. Arti Grafiche M. Tonutti is born.
1946: the founder has an inspiration. Despite the difficulties of the post-war period, getting together to share a glass of wine is still essential. As a stylish tailor, he becomes an expert in dressing bottles. He started with grappa and liqueurs, then he started to deal with other products in a period when wine was not yet bottled.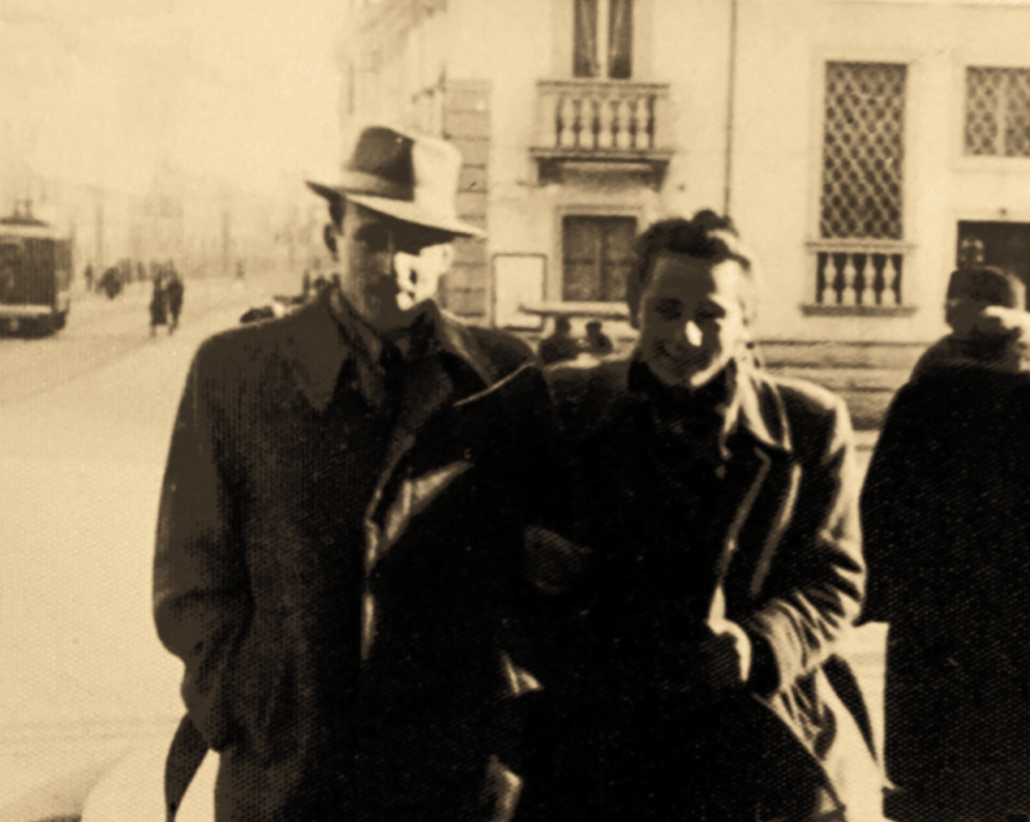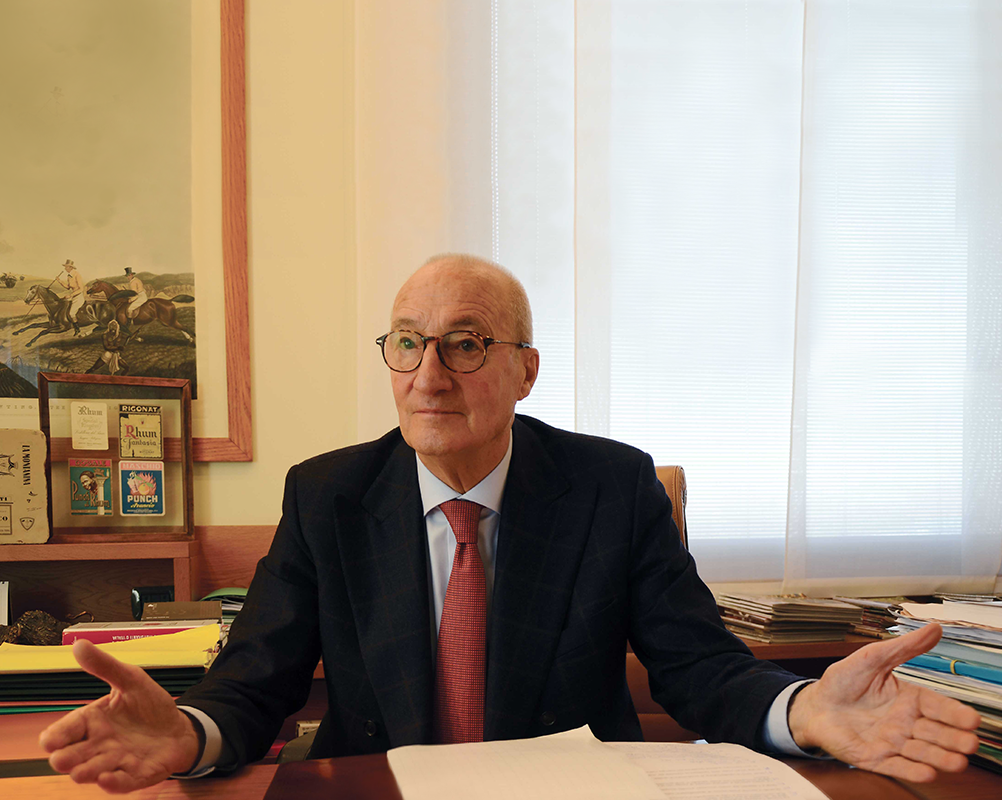 In 1960, Manlio Tonutti decides to follow his father in the development of the new entrepreneurial activity, showing himself to be a great entrepreneur with innovative ideas.
In the 70's he gave impulse to the great growth that made Tonutti a market leader. The company changed its name and became Tonutti Tecniche Grafiche.
Between the '80s and '90s, Manlio's children, Marco and Maria Teresa, joined Tonutti. Marco immediately started dealing with the commercial side of the business.
Thanks to his strong relational skills, he gives a strong commercial impulse to the company. Maria Teresa starts later on by managing the production.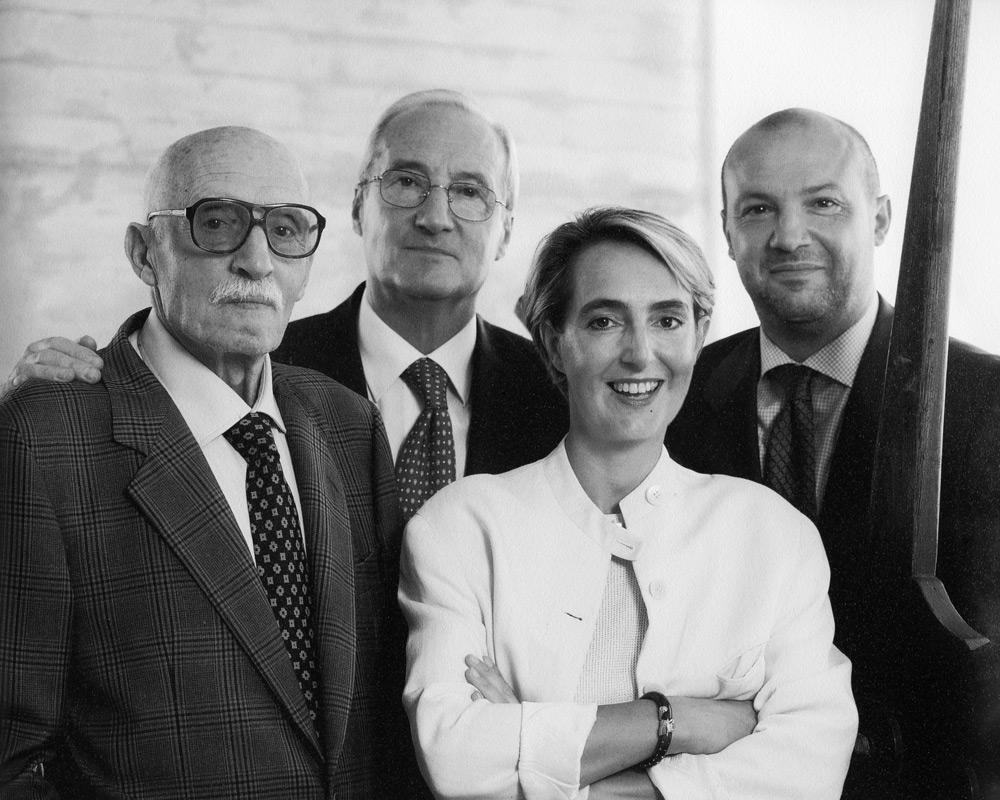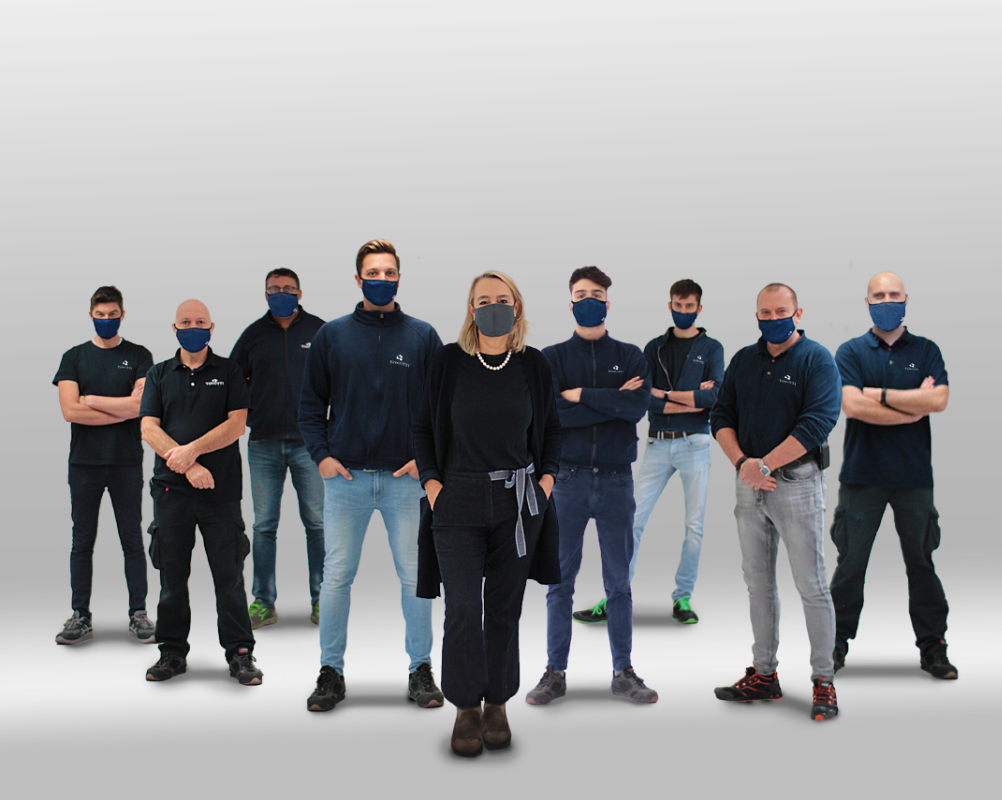 Today Tonutti, led by Maria Teresa, is one of the largest industrial companies in labelling printing. The introduction of innovative methods and the strong spirit of innovation allow the company to maintain its leadership position on the Italian market. Although characterized by an excellent organization, it does not give up its family background, which allows a timely dialogue with customers and suppliers.
The company's philosophy is based on the search for continuous improvement in terms of quality, enhancement of resources, innovation, permanent training of the team, customer satisfaction. The innovative internal reorganization processes, in a lean perspective, have led Tonutti to achieve excellent results in terms of productivity and proven ability to respond promptly to changes.