In our colour lab we do not just produce the recipes but, thanks to advanced technological tools, we test the novelties of the market and create new variations.
We try to figure out the effect of colours and varnishes on the various materials at our disposal.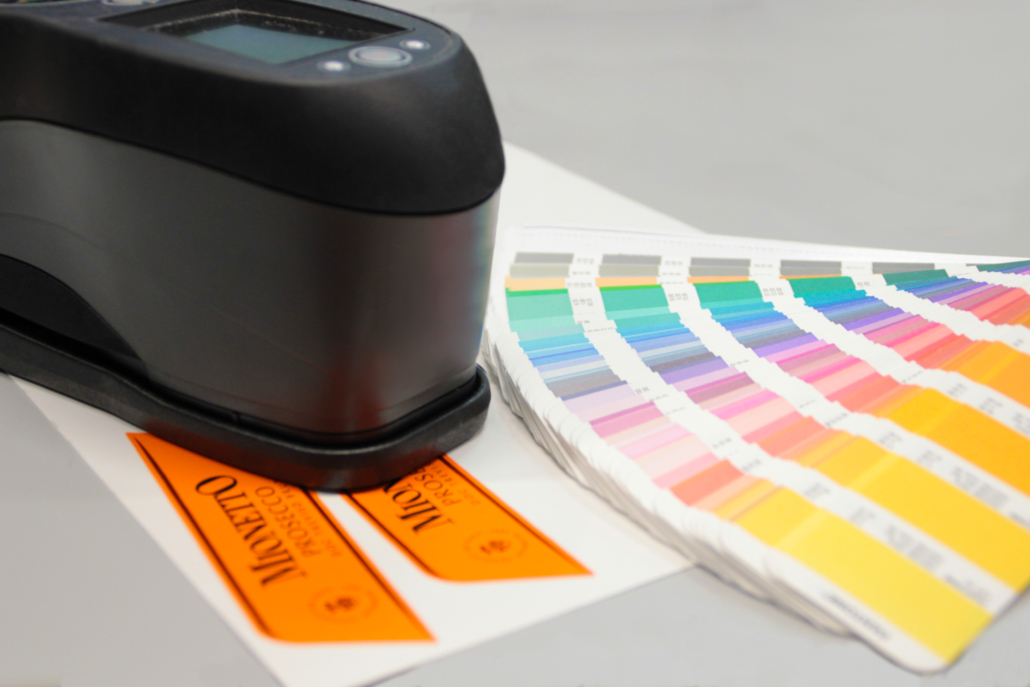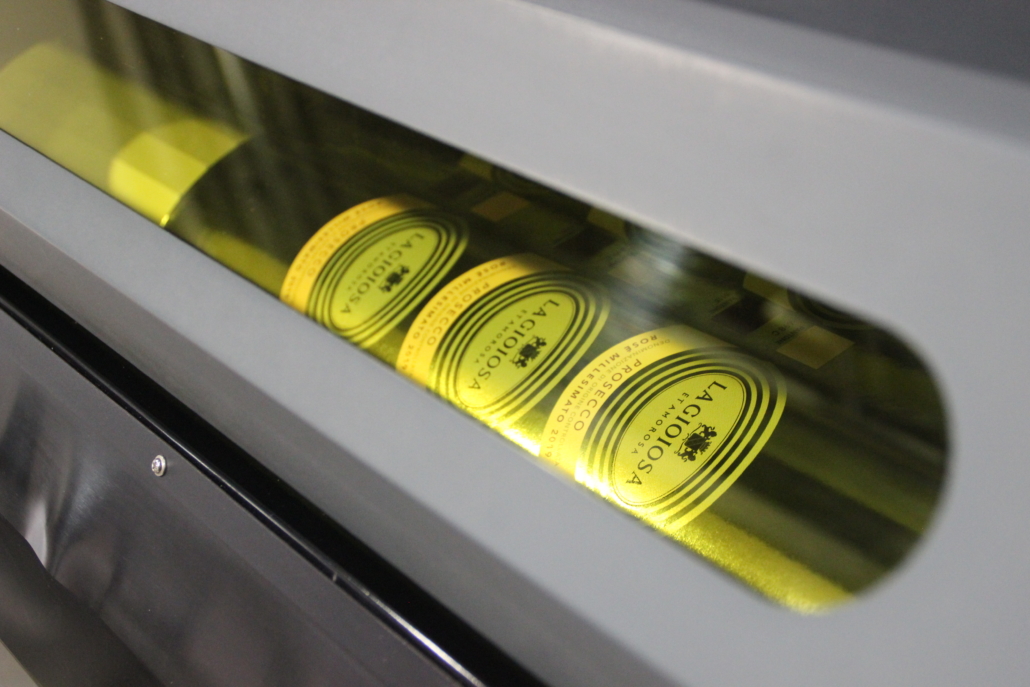 We are able to provide a quick prototyping of the required work that allows a realistic understanding of the final result and a contextual reduction of possible errors.
The qualified pre-press team operates in a state-of-the-art environment, which is constantly being updated to enable it to follow technological developments.
Precision, speed, experience and problem solving are distinctive features of our staff.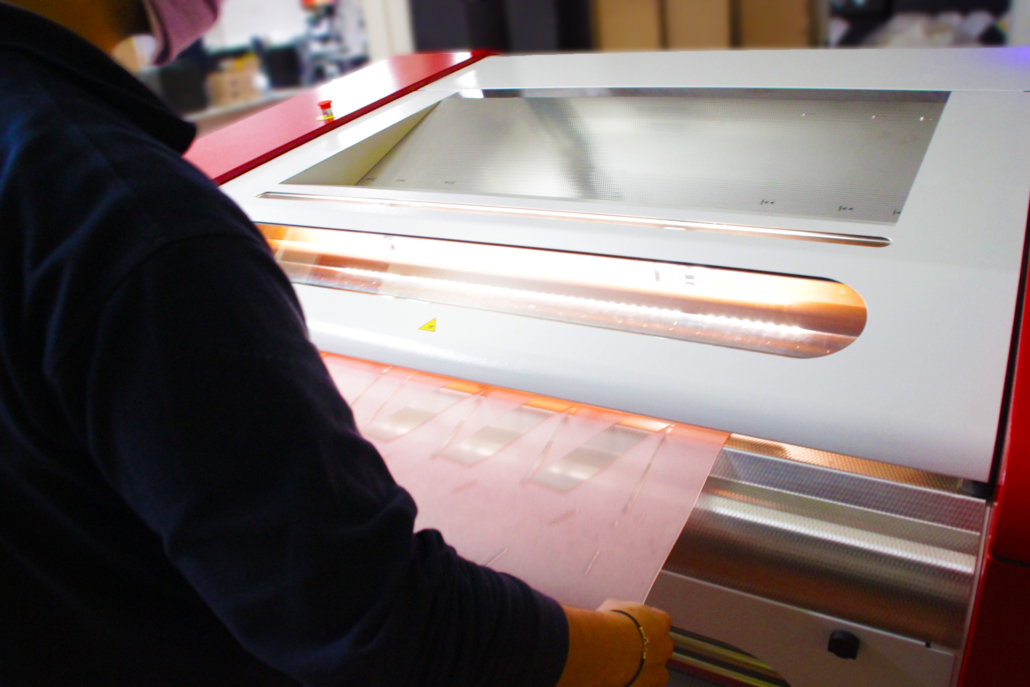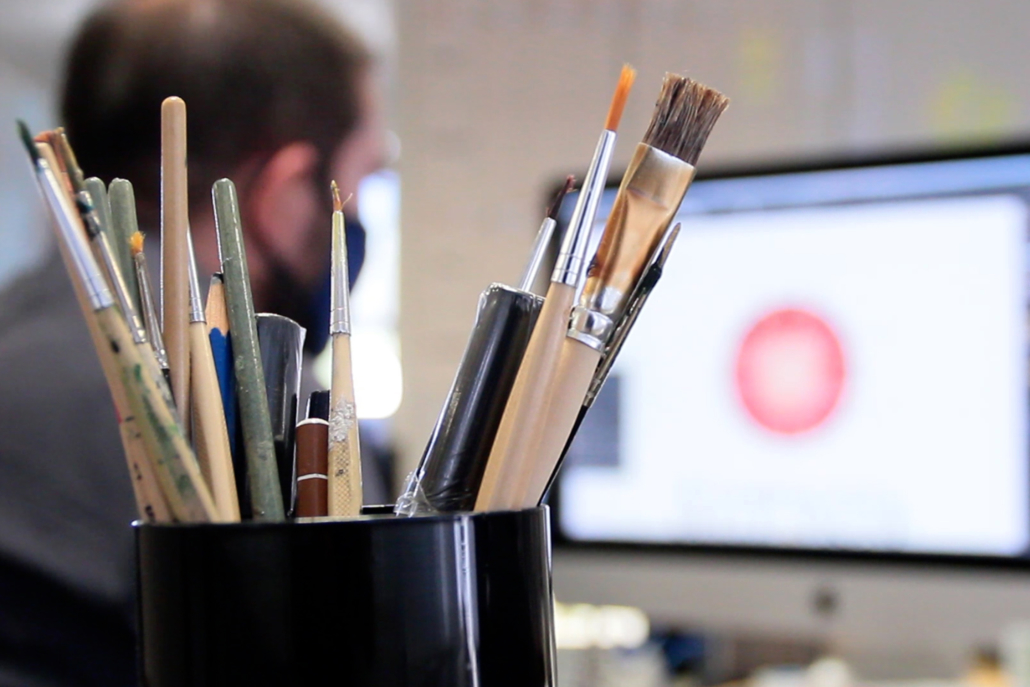 We work in partnership with the most important graphic studios of the sector in an attempt to give concrete form and enhance their creativity. For those who need it, we provide customised creative solutions.
Our graphic designers create unique ideas that reflect the identity and value of the customer. For us, creative work cannot be separated from respect for internal practices, technological precision, accuracy, and a deep passion.
Each project is supported by the in-depth technical skills of a team of experts who are able to find timely Taylor Made solutions and advise customers in their search for innovative solutions to enhance every label.
More than twenty years' experience, which has led to the development of a deep expertise in colour management, enables our technical staff to make a difference.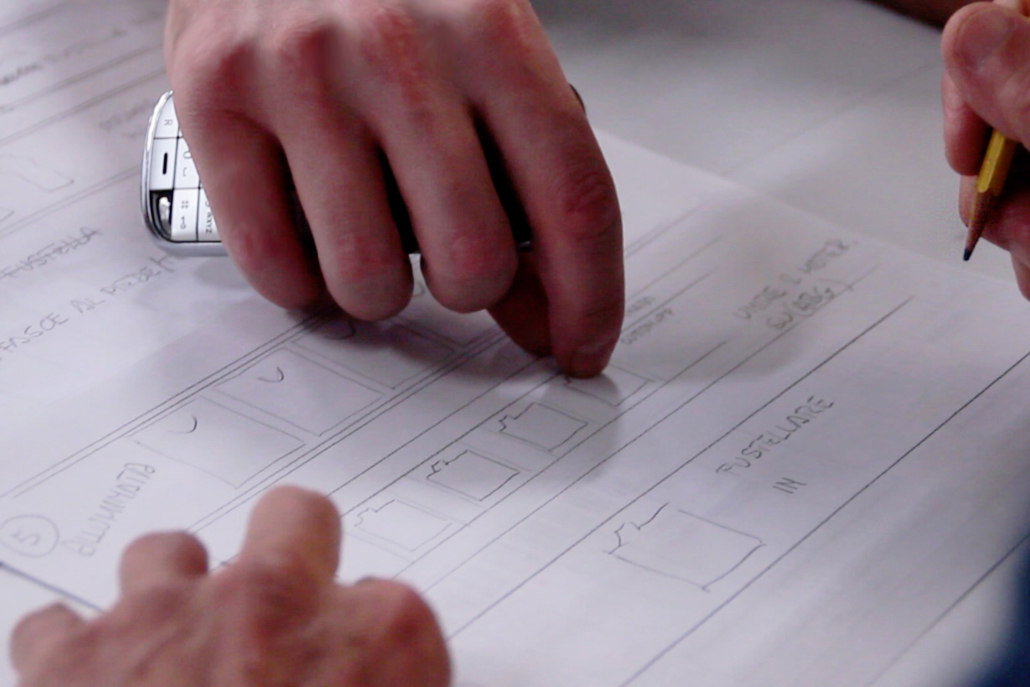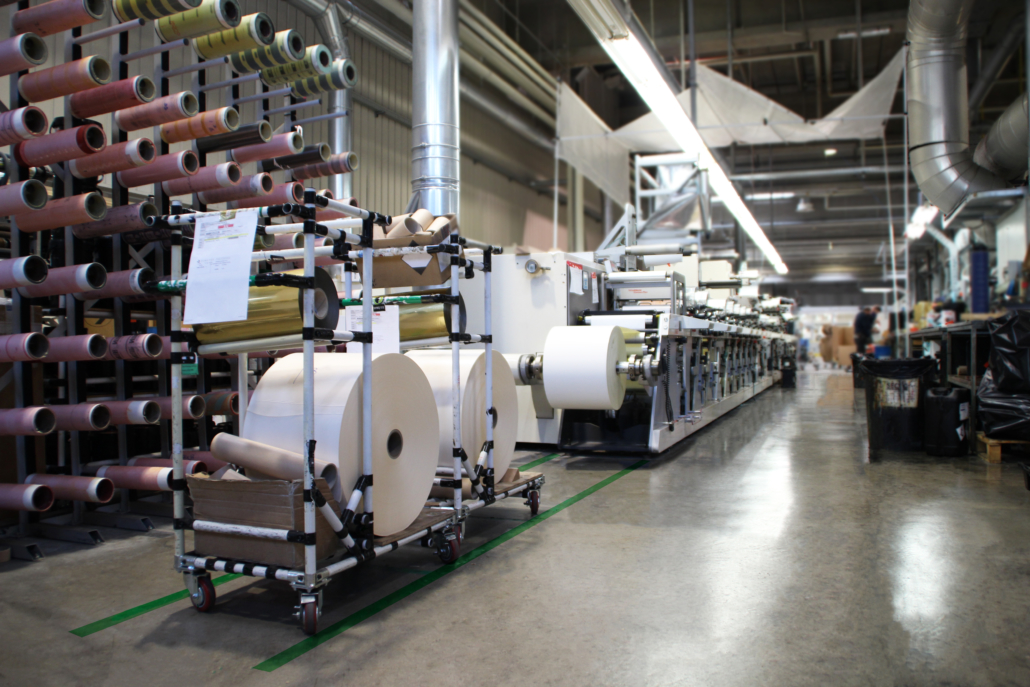 The efficient production chain makes Tonutti extremely competitive as it is able to make the best use of available resources, avoid waste and be quick in satisfying customer needs.
We distinguish ourselves by our ability to achieve the best in the best possible way. All this is made possible by the union of highly qualified professionals; the strength of the team amplifies the strength of the individual.
The re-organisation of the production set-up has had a strong impact on delivery times, reducing them. We have chosen carriers that guarantee efficient, effective and safe transport of goods. Our work finishes only when our customer is satisfied with his label.