Roll Fed labels: technology.
Roll Fed labels, generally printed on plastic film, are a sector in continuous technical evolution that require constant updating of the company know-how. The demand for green materials is growing in order to obtain eco-friendly plastic film labels for increasingly eco-sustainable packaging. They are especially required for foodstuffs, soft drinks and water. We can satisfy the request for large runs but also and above all for medium-small volume orders for specific and customised processes.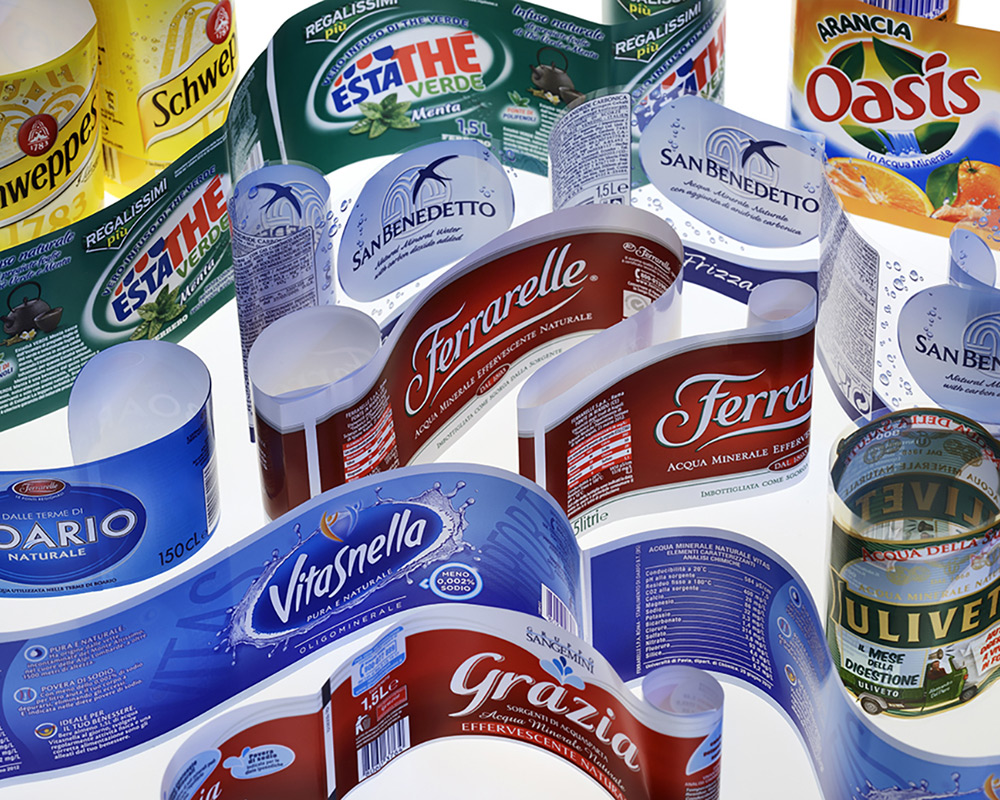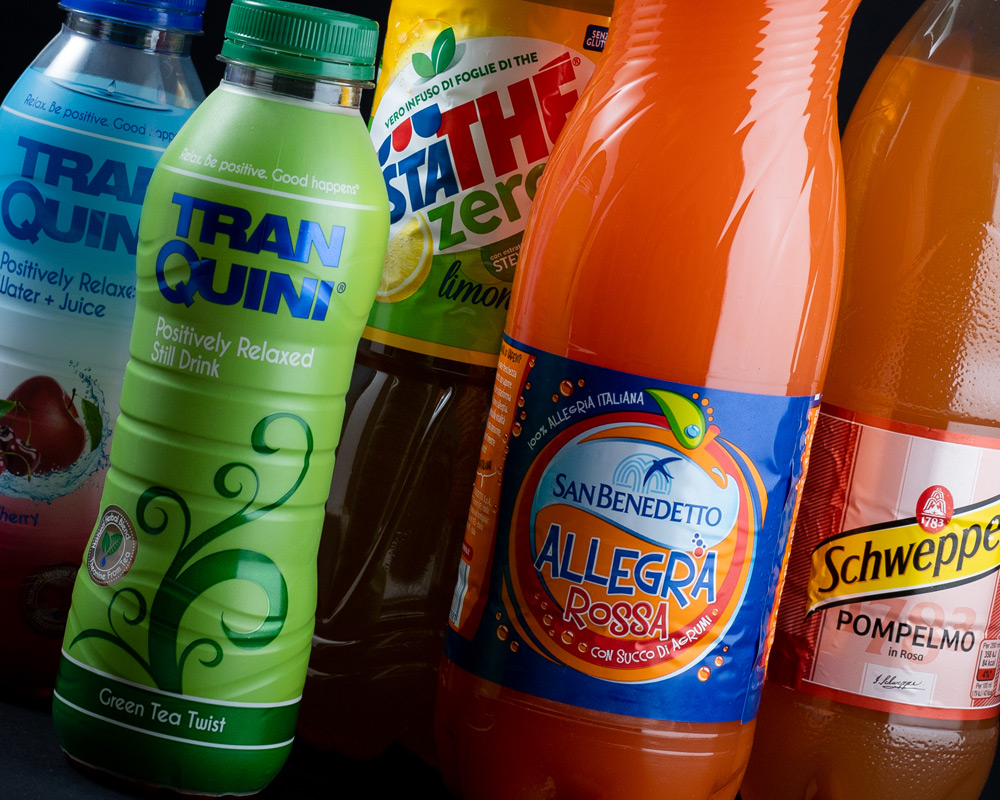 We can ensure the highest standards of quality, print definition and recyclability for each type of creation, with the guarantee of perfect and constant graphic rendering, even for very large runs.
Wrap around-Roll fed: wrap around labels used in particular for drinks and mineral waters.
Shrink-Roll Fed: type of transparent heat-shrink film, which retracts from its initial size due to the effect of heat and adheres perfectly to the container
Sleeve: from shrink-sleeve labels, which can adapt to any shape of container, to stretch-sleeve labels that are applied cold and without glue on the container.
Complete coverage of the container
Printing of the Roll Fed labels is carried out in white and transparent polypropylene reels with up to 8 colours with an all-round flexographic technique, which guarantees full coverage of the container.
Roll Fed labels with two-sided printing technology allow double reading, from the outside and inside of the container, in transparency.
Ennobling with solvent inks
The plastic films can be ennobled with solvent inks in gold, silver…
The use of the latest generation printing machines allows obtaining products with high quality standards, both in large and small runs, fully customised according to the client's requests.
Choose Tonutti high print quality. You will be satisfied! And you discover that the price is competitive and tailored to your needs. Fill out the form with the basic information on your project and one of our experts will contact you for a quote.
Roll Fed labels ideal for:
soft drinks, fruit juices, mineral waters
cylindrical or rectangular containers
low-cost products